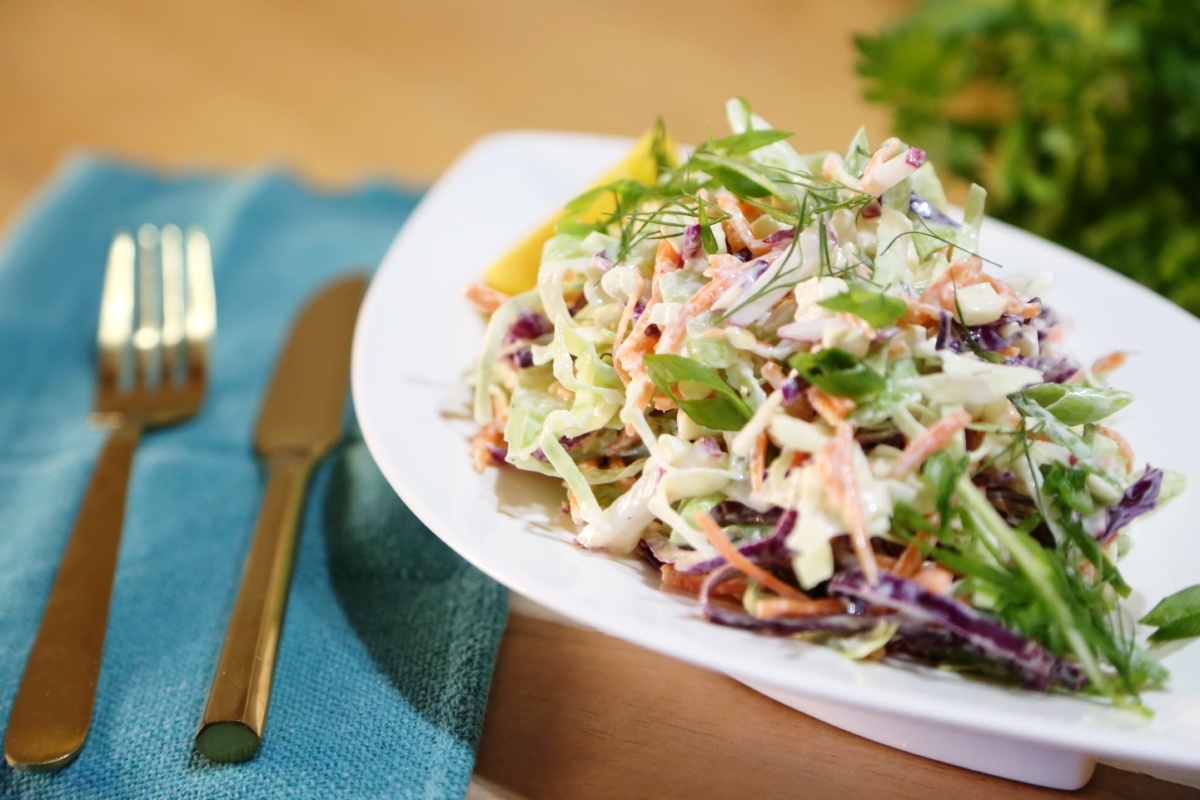 Never Miss a Recipe!
Sign up to get fresh recipe ideas and so much more.

YIELD
23 servings, for foodservice
What You Need
8 stalks Dandy® celery, sliced on the bias
2 4oz packages Dandy

® Radish Mini Sticks®

4 ears Dandy® Super Sweet Corn

4 Carrots, peeled and shredded

1 cup green cabbage, shredded

1 cup red cabbage, shredded

1/4 cup + 2 Tbsp Meyer lemon juice

1 cup Greek yogurt, plain

1/4 cup olive oil

1/4 cup honey

1/4 cup green onions, chopped

1 Tbsp + 1 tsp dill, chopped
Tip: this recipe makes 23 servings - perfect for your next backyard BBQ! You can also scale down the recipe for weeknight meals.