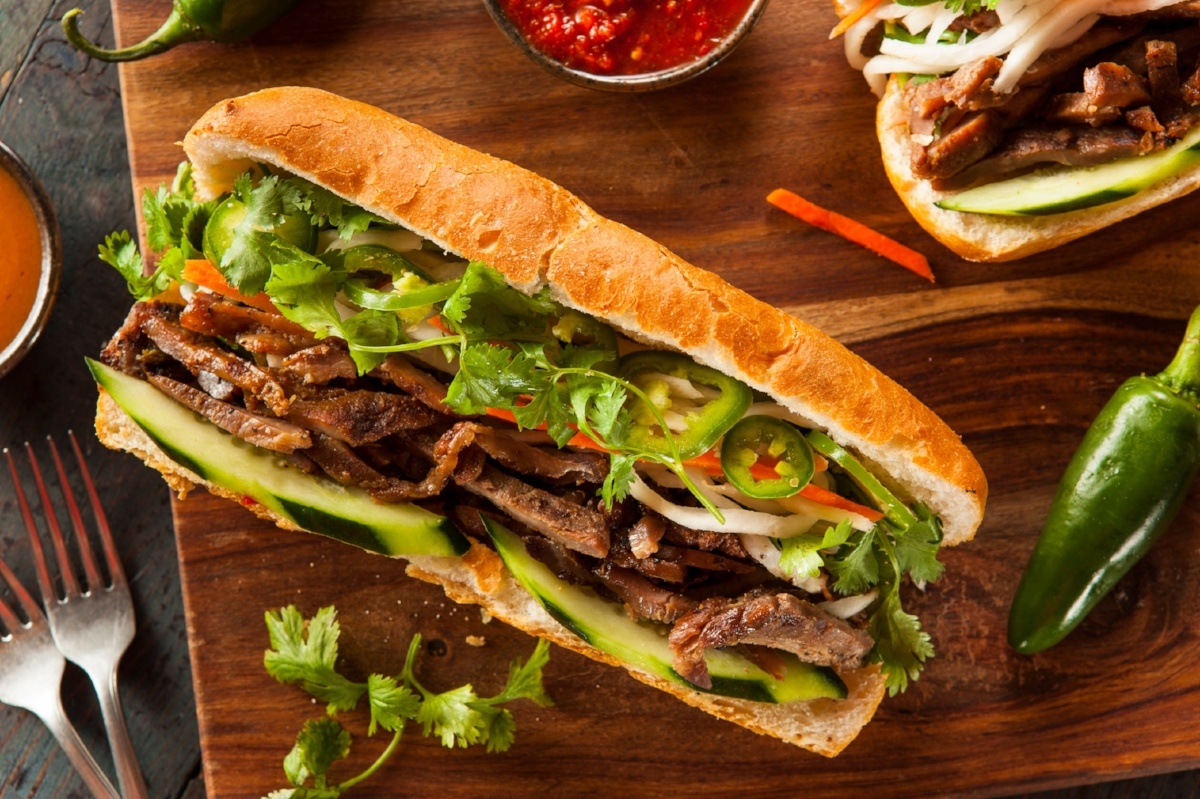 Never Miss a Recipe!
Sign up to get fresh recipe ideas and so much more.


What You Need
For the sandwich:
3 chicken breasts
1 cup plain full fat yogurt
Juice of a lime
½ tsp cayenne
¼ tsp salt
¼ tsp pepper
Canola oil & paper towel
4 buns or 1 baguette big enough for 4.
Toppings:
1 cucumber, peeled and sliced into matchsticks
1 carrot, cut with a vegetable peeler
½ cup each Dandy® radishes & Dandy® celery, cut
½ cup cilantro
Jalapeno slices
Mayonnaise
Sweet Chili Sauce
Soy Sauce